Archief voor tags: assassin's creed
Last monday game publicer Ubisoft officially announced Assassin's Creed III, the next chapter and aera in the popular franchise.
The game's story is set during the American revolution with a new protagonist, Connor.
Connor is half British, half indian. Connor's battle with the Templars gets caught between the clashing British and American armies led by George Washington.
Ubisoft claims this their biggest project ever. Nearly Three years in development by Ubisoft Montréal in collaboration with six other studio's, the game will be released for pc, Xbox360, PlayStation 3, and Nintendo's new console WiiU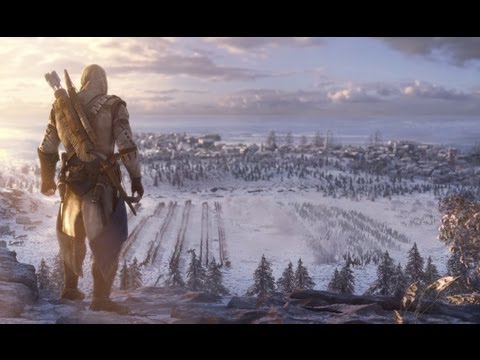 However pretty cool and teasing, I find this trailer less as strong as the E3 trailer for Assassin's Creed Revelations with Woodkyd's powerfull Iron song.
Sony's new PlayStation 3 promotion short features most heroes from Playstation's games.
The heroes discusses important moments in their lives thanx to…
Game developer Ubisoft just released a teaser trailer for Assassin's Creed: Embers
The short will be release alongside Assassin's Creed Revelations on November 15th. In Europe Embers will ship with the Collectors and Animus Edition of the game, or you can download the short through Xbox Live or PSN.
Embers explores Ezio Auditore's advanced years, after Revelations. The trailer shows our familiar assassin far older than we've ever seen him with his family. He fears not only that he is running out of time, but that someone is trying to hunt him down.
The film will run for 20 minutes, offering a unique experience of Ezio's life, bringing further closure to the Ezio story.
This short film was created and produced by UbiWorkShop, and was completely developed internally at Ubisoft Montreal. UbiWorkShop teamed up with two other teams: Ubik, and a team from the Technology Group, to create the film.
(via @hippisuit)