Archief voor tags: Cobie Smulders
Only 12 days wait until The Avengers assemble at the theatres. In this clip we see Cobie Smulders isn't afraid to second guessing Samuel Jackson's orders. She rocks!
Only twelve days until The Avengers hit the big screen.
To give in the excitement, the next twelve days I'll post a character from the movie by offering a little bio and a wallpaper from Wyndham Rewards.
First up: Maria Hill (played by Cobie Smulders)

Click on the image to download.
Iron Man, the incredible Hulk, Thor, Captain America and Black Widow in one big movie crossover!
nuff' said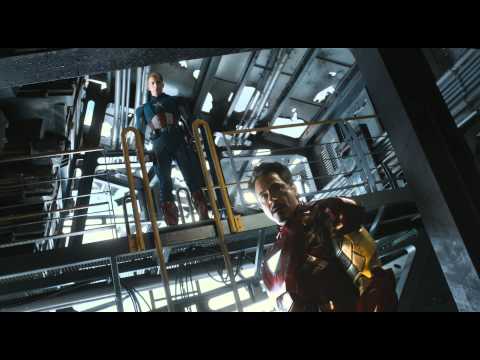 Marvel's The Avengers is the Super Hero team up of a lifetime, featuring iconic Marvel Super Heroes Iron Man, The Incredible Hulk, Thor, Captain America, Hawkeye and Black Widow. When an unexpected enemy emerges that threatens global safety and security, Nick Fury, Director of the international peacekeeping agency known as S.H.I.E.L.D., finds himself in need of a team to pull the world back from the brink of disaster. Spanning the globe, a daring recruitment effort begins. Starring Robert Downey Jr., Chris Evans, Mark Ruffalo, Chris Hemsworth, Scarlett Johansson, Jeremy Renner with Samuel L. Jackson and Tom Hiddleston, directed by Joss Whedon, Marvel's The Avengers will be released May 4, 2012.