Archief voor tags: Mark Ruffalo
Check out this new Japan trailer for the Avengers
It shows a good amount of new footage including some really good looks at the S.H.I.E.L.D. Hellicarier as well as the otherworldly beings attacking New York City…
Ow, and Gwyneth Paltrow!
So just for the fun of it:

And some awesome new Character posters:
Read story
I was without breath during this 2,5 minute long second theatrical trailer of Marvel's the Avengers!
Only a few more weeks and the Avengers will 'bring the party to us guys'.
This is going to be so brutal!

Marvel Studios presents in association with Paramount Pictures "Marvel's The Avengers"–the super hero team up of a lifetime, featuring :
Read story
Iron Man, the incredible Hulk, Thor, Captain America and Black Widow in one big movie crossover!
nuff' said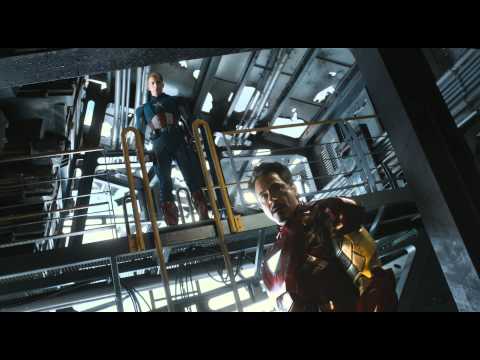 Marvel's The Avengers is the Super Hero team up of a lifetime, featuring iconic Marvel Super Heroes Iron Man, The Incredible Hulk, Thor, Captain America, Hawkeye and Black Widow. When an unexpected enemy emerges that threatens global safety and security, Nick Fury, Director of the international peacekeeping agency known as S.H.I.E.L.D., finds himself in need of a team to pull the world back from the brink of disaster. Spanning the globe, a daring recruitment effort begins. Starring Robert Downey Jr., Chris Evans, Mark Ruffalo, Chris Hemsworth, Scarlett Johansson, Jeremy Renner with Samuel L. Jackson and Tom Hiddleston, directed by Joss Whedon, Marvel's The Avengers will be released May 4, 2012.